The goal of FSB Wealth Management is to provide the highest quality Trust and Investment Management services to its customers. Receive customized solutions, personalized attention along with unprecedented customer service to meet your financial needs. Contact Jennifer Doran, Vice President and Senior Trust Officer, or one of our other Wealth Management Professionals at (309) 662-0411 for additional information.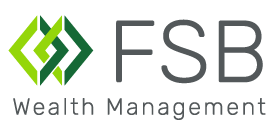 Our trust and retail brokerage employees have extensive knowledge and education in the areas of financial planning and investments. They will be able to analyze your personal financial situation and prepare a program designed to meet your financial goals and objectives. Our trust department offers numerous types of accounts and services associated with those accounts including Estate Planning, Personal Trusts & Investment Management Services.
Assistance in the development of an estate plan, investment and financial goals
Transfer of securities
Initial evaluation of trust instrument and determination of investment objectives
Design of portfolio and asset allocation
Custody and Safekeeping of assets
Collection of dividends, interest, rents and royalties
Complete bill paying services with automated ACH payments and deposits
Processing all capital changes, calls, tenders, exchanges, stock splits and stock dividends
Purchase and sale of securities at preferred institutional rates
Providing tax records for all activity and income
Providing periodic account statements including activity and asset review
---
Personal Retirement Accounts
Traditional IRA
Roth IRA
Conduit IRA
Education IRA
---
Employer Sponsored Retirement Plans
401(k) Profit Sharing Plans
SEP Plans (Simple Employee Pensions)
Simple IRA Plans
---
Trust Account Login & Information
Please contact Jennifer Doran, Trust Officer, at (309) 662-0411 for an appointment to discuss how our services might benefit you and your family's financial future. She will be glad to visit with you with no further obligations.
---
NO BANK GUARANTEE l NOT A DEPOSIT I NOT FDIC INSURED l NOT INSURED BY ANY FEDERAL GOVERNMENT AGENCY I MAY LOSE VALUE.